The Department of Physics and Astronomy recognized two of its undergraduate students: Gabija Ziemyte with the Outstanding Junior Award and Richard Lai with the Outstanding Senior Award.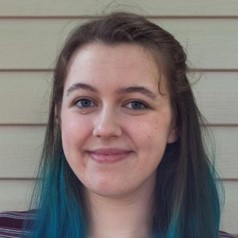 Double majoring in Physics and Mathematics, Gabija is a research assistant with Dr. Christopher Crawford's "Robotic Mapping of Magnetic Fields in a Magnetically Shielded Environment." Her additional honors include the 2020 Chellgren Fellow, 2021 Goldwater UK Nominee, 2021 and 2022 UK OUR Research Ambassador, 2021 REU, ODU/Jlab "Measurement and Modeling of Injection Locked Magnetron to the Stable Bandwidth," and 2022 REU, University of Chicago.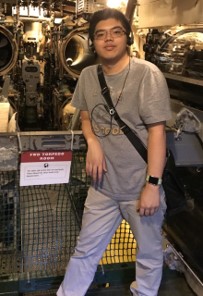 Richard Lai graduated from UK in 2022 with a major in Physics and a minor in Mathematics. Working with Dr. Ambrose Seo, he researched the interface between pulsed laser-grown gold films and oxide films and solid-state electrolyte thin-films for future lithium metal battery applications. Richard was accepted for a Ph.D. program in Physics at the University of Tennessee.