Location:
UK Appalachian Center
Speaker(s) / Presenter(s):
Henry Bundy, UK Graduate Student in Anthropology
Please, join us at the UK Appalachian Center as we welcome Henry Bundy for a SWAP (Sharing Work on Appalachia in Progress) Talk on Wednesday, September 14, 2016 from 12 p.m. to 1:30 p.m.  This talk is entitled Mental Distress and Surplus Populations In Upstate South Carolina.  Henry was one of our 2015 recipients of the Eller & Billings Student Research Awards, and this talk is about his current research project which has been funded, in part, by the award. This is a free event for students, faculty, and staff; we welcome you!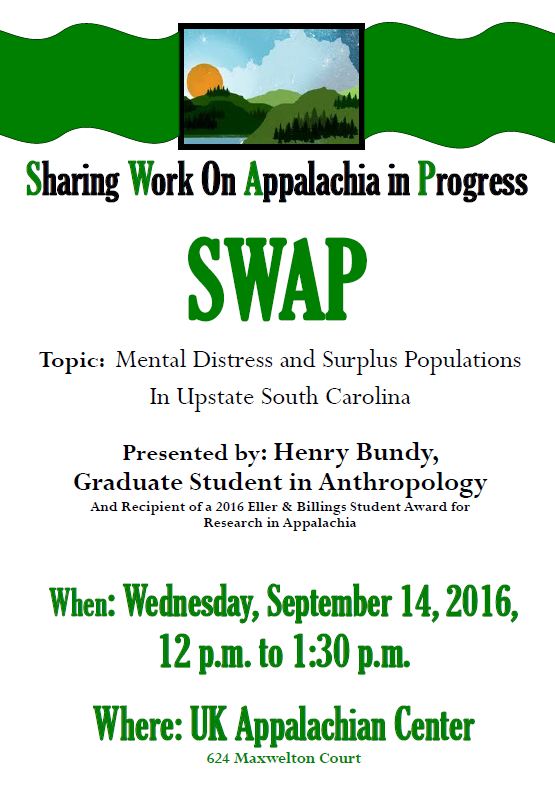 Type of Event (for grouping events):