By Whitney Hale, Amanda Osborne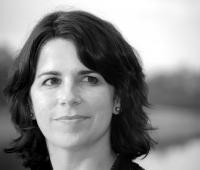 Award-winning poets Kim Addonizio and Julia Johnson are among the featured presenters at this year's Kentucky Women Writers Conference being held Sept. 21-22, in Lexington. The literary festival will include sold out workshops with both poets, as well as readings and a craft talk that are open to all registrants.
One of the nation's most "provocative and edgy poets," Kim Addonizio is the California poet behind "Tell Me," a collection of poems that was a National Book Award Finalist. Her latest book "Lucifer at the Starlite" was a finalist for the Poets Prize and the Northern CA Book Award. Addonizio also wrote "Ordinary Genius: A Guide for the Poet Within," "Jimmy & Rita," "Little Beauties" and "My Dreams Out in the Street." Kalima Press even published her "Selected Poems" in Arabic. The poet's many honors include a Guggenheim Fellowship, two National Endowment for the Arts Fellowships, and Pushcart Prizes for both poetry and essay. Addonizio also offers private workshops online and in Oakland, Calif.
As part of the Kentucky Women Writers Conference, Addonizio will present a workshop on poetry from 1:30-4 p.m., Sept. 21, at the Carnegie Center for Literacy and Learning. She will also be hosting a craft talk named "Surprise Me: Poetry and the Unexpected" that will be open to all conference registrants. This will involve a look at poems that will lead the reader to new places as well as some strategies for writers' to invite surprise into their own work.
Julia Johnson, a poet from New Orleans, will also present at the conference. Her first book of poems, "Naming the Afternoon," was published by Louisiana State University press in 2002 and was the winner of the Fellowship of Southern Writers' New Writing Award. Johnson's poems have been published in various journals and anthologies. Her most recent book, "The Falling Horse," was published by Hollow Press in January 2012. Johnson recently joined the faculty at the University of Kentucky as an associate professor of English.
Johnson will host "Ekphrastic Poetry" a two-day workshop on poetry that confronts visual art as part of the Kentucky Women Writers Conference. The workshop will be held in two parts, 1:30-3 p.m., Sept. 21 and 22, at the Carnegie Center. During the workshop, poems will be read that confront visual art such as painting, photography and sculpture. The workshop will utilize images online and at the Art Museum at UK as resources to write on. This weekend, Johnson will also participate in the Berea Festival of Learnshops where she will have a reading on 7 p.m. Saturday, July 21.
The Kentucky Women Writers Conference is the longest running annual festival of women writers in the nation. Since its founding in 1979, the conference has brought many talented authors together for reading, writing workshops and discussions at the University of Kentucky and in other various Lexington venues.
To register for the Kentucky Women Writers Conference or to find more information on the poetry events, visit the conference website at http://www.uky.edu/WWK/ or contact Julie Wrinn, conference director, at 859-257-2874.