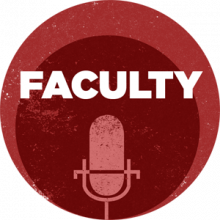 There is word on the page and then there is word given breath. This past April, students and faculty from the University of Kentucky brought words to life thanks to a 12-hour open air poetry reading. The event, organized by English professor and published author Julia Johnson, was held outside of the Student Center welcoming anyone and everyone to come read their favorite poems aloud. The reading itself was held in celebration of National Poetry Month and to raise awareness of UK's growing creative writing community. 
In this podcast, we sit down with Professor Julia Johnson who talks about her motivations behind holding the reading and how she hopes the event will help build an even stronger sense of community between the university's creative writers and faculty. Also joining are English department graduate students and editors at
UK's literary journal Limestone
,
Jenna Goldsmith
and
Robin Rahija
who give their thoughts on the poetry reading, Limestone, and the impact of hearing a few beautiful words each day.
Finally, we hear a few of those beautiful words from a UK student and from
WRD
professor 
Steven Alvarez
who reads a poem of his own. 
This podcast was produced by Patrick O'Dowd.

This work is licensed under a Creative Commons Attribution-NonCommercial-ShareAlike 3.0 Unported License.