Location:
Special Collections Library, 2nd floor
Speaker(s) / Presenter(s):
Poems read by ITA students
Please, join the UK Appalachian Center, Special Collections Library, and the Department of Modern and Classical Languages, Literatures, and Cultures for a very exciting Event as a part of the Arts & Sciences Year of Europe. This event is free for all UK Students, Faculty, and Staff and will be located in the M. I. King Special Collections Library on the 2nd floor on Thursday, March 3, 2016.  Italian language students will read selected poems from 2 p.m. to 3 p.m.  This will be followed by an exhibit entilted The Immigrant Experience and Contribution in Appalachian Coalfields from 3 p.m. to 4:30 p.m.  Light refreshements will be served.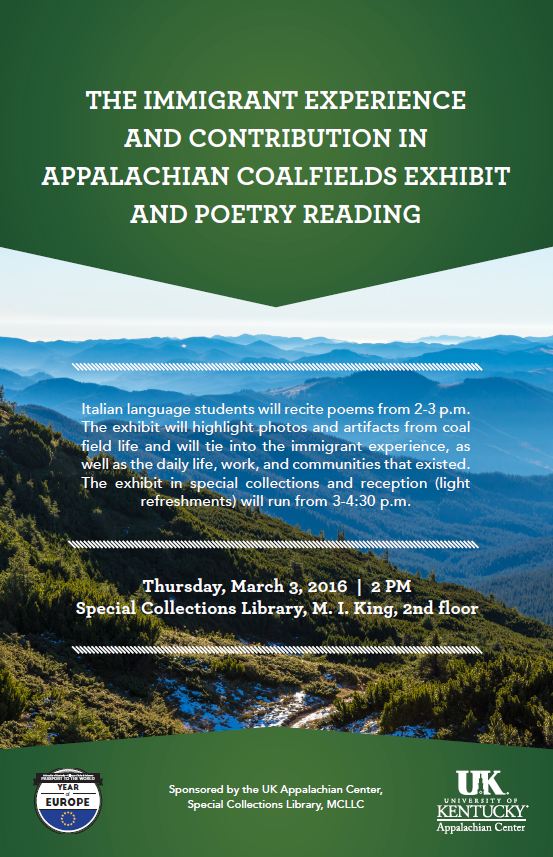 Type of Event (for grouping events):