By Whitney Harder
(July 17, 2015) — Summer: a time to catch up on neglected projects, reconnect with old friends and tackle that summer reading list. Whether it's an inspiring autobiography, the latest science fiction, or re-reading the classics, many are immersing themselves in a range of literature this season. For professors at the University of Kentucky, they are not only cracking open new books, but reflecting on those that have impacted their lives and careers in surprising ways. 
Read below for the first in a series of professors reflecting on the books that shaped them.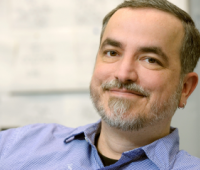 John Anthony
J. C. Hubbard Professor of Chemistry
Quite a few books have resonated with me over the years. The earliest would be the "Lord of the Rings" trilogy by Tolkien. Beyond the story (which was of course very appealing to a sixth grader!), I was drawn by the incredible attention to detail. The thought that an author would create new languages, a complete history and an entire theology for a fantasy novel is what pushed me to stop looking at things as they are, and instead think of what they could become.
In high school, I was a huge science fiction fan, especially the works by Arthur C. Clarke and Isaac Asimov. From Clarke, books like "A Fall of Moondust," "The Fountains of Paradise" and "Rendezvous with Rama" tell compelling stories but do not shy away from discussing the practical details behind futuristic technologies. And while Asimov has written some fantastic fiction, my favorite books are "Asimov on Physics" and "Asimov on Chemistry." I would highly recommend both of these entertaining books as primers to high school students planning to study these topics in college. They're a great introduction to science, and give some entertaining background to where many important concepts and equations come from.
Roughly 15 years ago, I stumbled across the book "Kitchen Confidential," by Anthony Bourdain. I am amazed at the similarities between a restaurant kitchen and a research lab - many of the same antics, the strange interpersonal issues, and the very gung-ho attitude of working hard, long hours seems to permeate both cultures. For a while, it was mandatory reading for my research group. But on top of that, it also changed the way I look at food and dining, which has been very helpful in some of the more unusual countries I've traveled to as part of my job.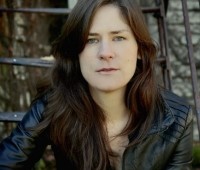 Hannah Pittard
Assistant Professor of English
Muriel Spark's "Prime of Miss Jean Brody," Faulkner's "The Wild Palms," Harry Crews' "Feast of Snakes" — each of these novels taught me how to break particular rules as a writer. Or, if not break rules, they opened up a world of possibilities that I hadn't yet considered. "Miss Brody" features one the sneakiest narrators I've ever encountered. "Wild Palms" pits two seemingly and temporally unrelated stories against one another — or, better said, Faulkner uses the differences in each to help illuminate the similarities and to fill in the ellipses. The back and forth between narratives blows my mind every time I re-read it (which is often). And, finally, "Feast of Snakes" highlights the essential differences between pornography for pornography's sake and violence and sex for art's sake.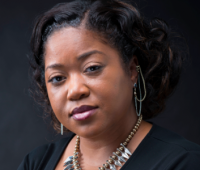 DaMaris Hill
Assistant Professor of English, Creative Writing and African American and Africana Studies
I think I am influenced by every thing that I read, sometimes positively and others negatively. I observe what types of writing that I am not going to do. I have a keen interest in the work of Toni Morrison. I am drawn to her ideas about 'rememory.' I view 'rememory' as a philosophy and creative writing practice.  
In addition, I am very influenced by Lucille Clifton's writing; her poems, children's books and prose writings, particularly her work "Generations." In this concise work she tells the history of the America incorporating genealogy and geography. Other influential books include Gayl Jones' "Corregidora" and Love's (Monifa Love-Asante's) "Freedom in the Dismal." I am also ever grateful for the gift that is Salvador Plascencia's "The People of Paper" and Gabriel Garcia Marquez's "On Love and Other Demons." Each of these works remind me to be lush in my writing.
In my opinion, every creative writer should read Toni Morrison's "Beloved." The work is generous. It haunts the reader and refuses to be a captive to bound pages, it frees itself. It is genius! One thing that I admire is that the book seems to be geographically set in Ohio and Kentucky; this is understatement. The book is set in the minds and memory of a community. In this way the setting (and story) becomes boundless and has permission to ignore the confines of physical space and time.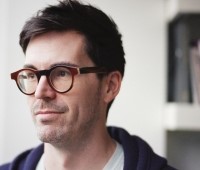 Matthew W. Wilson
Associate Professor of Geography
There are three books stacked at the edges of the bookshelves in my office, which function not only as bookends but also as texts that reflect and actively shape my thinking as a geographer. I was assigned two of these books as an undergraduate in a course titled "Geography of North America": William Least Heat-Moon's "Blue Highways" (1982) and Annie Dillard's "The Living" (1992). The third became ancillary reading during my graduate study: William S. Burroughs' "The Soft Machine" (1961).
The first is a kind of autobiography of lesser-known places of which my home in Pumpkin Center, Missouri, could easily have been one. The second is a work of historical fiction, tracing the contours of nature and culture in the Pacific Northwest, my home during graduate study. The third is a novel employing the literary 'cut-up' technique, creating new connections through serendipitous encounters, a text that informs my reading of much recent social theory. While each documents chronologically a different stage of my education, in a more resonate way, they also operate loosely as travel writing. Writing and reading is always spaced, whether documenting places of liveliness or producing spaces of imagination and inquiry. I view this duality in texts — of documenting and imagining space anew — as part of my unique responsibility as a geographer of these times and these spaces.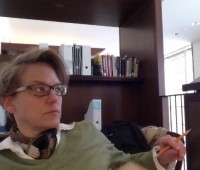 Carol Mason
Professor and Chair of the Department of Gender and Women's Studies
An Americanist by training, I was taught that the problem of the 20th century, to quote W.E.B. DuBois, was the problem of the colorline. Today's headlines suggest that racial strife continues to shape America. If I had to pick one book that helped me understand how the legacy of slavery endures in everyday lives and relationships, I would have to say "Corregidora," a novel by Kentucky author Gayl Jones. It's one thing to understand the statistics and the history of policies that demonstrate social inequalities wrought by white supremacism. It's another thing to recognize how those play out in individual terms on the human level. Fiction exposes the profound complexity of lived experiences, and "Corregidora" blows me away every time I read it.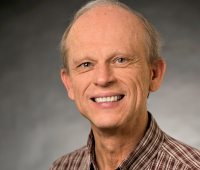 Michael Bardo
Professor of Psychology, Director of the Center for Drug Abuse Research Translation
"The Rise and Fall of the Third Reich." I have always loved history, and was a double major in history and psychology as an undergraduate. Although I chose to end in the field of psychology, this book presents the backdrop for a very interesting mix of detailed history and psychological lessons. In particular, while Adolf Hitler never won an election, it is a real study of human nature about how his rise to power triggered such a human tragedy. This has been particularly meaningful to me because my ancestral heritage is both German and Polish, countries where the mass killing of Jews was most horrific. The social psychology about how this could have possibly happened because people were "following orders" is unsettling to me. However, it also presents a case history that challenges us to find ways to prevent other genocides from occurring, which is a weighty psychological question.